Greg Vespe and Captain BJ Silvia stood in front of a packed Elks Lodge to talk tautog. As guest speakers for November's RI Saltwater Anglers Association meeting, lots of antsy fishermen were eagerly awaiting their words of wisdom on how to find, catch and release black fish. First, the pair let the room know that the other would be doing all the talking. After an hour and dozens of photos and slides, they both had done most of the talking.
"Lucky to live here" read the first slide and how right they were.
They brought in a diverse and notable crowd. Don Smith and Peter Vican were there, ever unassuming, chatting and working the room. Dave Morton was there. If ever there was a time to get on his list, it would be right now. His Beavertail Rod and Reel company will restore, rebuild and recondition reels completely; you should get your gear to them sooner rather than later. We're losing daylight by the day but soon enough it will be Spring and you'll be lamenting that you never dropped them off last fall. 
A newly engaged Peter "Jenks" Jenkins was there, bearing the smile of a man who knows he just did right. He also showed pictures of a ten pound bonito from a few days prior that he managed to coax out of Jamestown's mackerel cove with a white Hogy.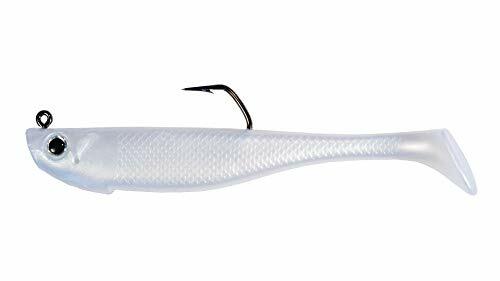 Rich Epstein was up from Florida to visit his friend Rich Hittinger. They had been slaying the black fish for a few days with Bob Murray, right through a good wind and strong tides. Many were enjoying the $6.95 plate of sausage and peppers dinner with chips but there was some concern about a lack of meatloaf on the menu.
It was a room hungry for all sorts of answers.
More concerning was that a plastic cup of Narragansett beer cost just seventy cents less than dinner and will someone please bring back the waxed paper cup?
Regardless, Mr. Epstein shared a picture of a 24", eight pound white chinner he landed with the smiling caveat that he also landed the first three keepers that day. Chiding is always a good play amongst friends. 
Capt. Silvia said he relies on old school sensibilities to find fish and to reach for the best setups. He often referred to older fishermen who had success catching without all the technology on which we so quickly rely and all that created a self-proclaimed "blackfish nutjob." Looking up at a classic old photo of Breens Bait and Tackle, conveniently located next to an equally popular Frosty Freeze, for which the captain accepted some good-natured ribbing, Silvia recognized the past's significance and its integration with so much technology. 
"Trust your terminal tackle," Greg said as the two covered the nuts and bolts of their preferred gear. "Use leaders that can handle the rocks," he said. Oftentimes, saving a dollar will cost you a fish. He advocated for using a ten to twelve foot top shot of forty pound monofilament between braid and leader. "You're rolling the dice if you run braid right to your leader," he said. 
Both use and clearly appreciate the controlling power of their Minn Kota Spot Lock motors to keep them on the fish or structure where they felt they could call in the black fish. That's an interesting game plan if you're accustomed to staring at a screen in the hope of marking a pile of dinner. Sometimes you have to build a bite, you have to get the juices flowing. Instead of piling up a deck full of scissored crab legs, they spoke to finding the spot then using all the bait to attract fish which often means bigger fish. 
"I've seen it work all sorts of ways," Silvia said about using different colored crabs. "When the bite is on, I don't think it matters. When the bite's off, it matters," which clears that up. Silvia recalled watching stripers at his marina eating black fish skins from his fillets. "The devil's in the details," Vespe added with a smile. 
"It gets contagious. We have something really special here," Silvia said as the two made conservation the night's most important message. "Let that nine pound fish go back. Pass it on. It might be a twelve pounder in a few years," Silvia said. "Take your time reeling them in, have respect for their natural condition of being down deep," he said as Vespe followed with pointers on safely releasing tautog.
Part of what we learn from those before us is that they had it pretty good.
We do too and we need to work hard to keep it that way.
"Sharpies release big blackfish," Silvia said, "That's where the sport has changed because they're happy just catching them."
We should all be so lucky.