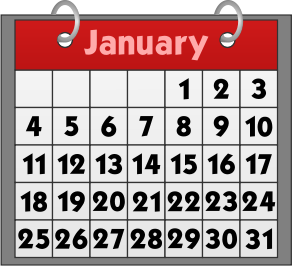 January's calendar page means we're largely confined to quarters unless there's hard water for setting tip up's or open water for launching a daredevil kayak trip for white perch. Deer season is in full swing on Block Island but with all this cold air and these short days, the next best thing is a full schedule of outdoor shows to recharge the batteries. They're worth the drive and if you saved any coins after the rough holiday season or if there's any room left on the credit card, nothing says Happy New Year like refilling the tackle boxes.

First up is The Fly Fishing Show on January 17 through the 19. January wind can be tough on hands trying to cast a fly rod of any weight so it's almost as satisfying to walk a show full of flies and rods. Something in the neighborhood of 150 vendors including G. Loomis, Thomas & Thomas, Temple Forks Outfitters, Simms and On The Water magazine will be there, along with all the other biggest names. Whatever your budget, just walking the rows of vendors, and you know you're going to see people you know, will beat back those early winter blues. Certainly there will be ample opportunity to stock up on tying materials and see what's new in the land of vices. The Best Western Royal Plaza Hotel and Trade Center in Marlborough Ma.  provides the hall for the weekend and don't forget to see the International Fly Fishing Festival Film while you're there. If the rows of vendors didn't carry you away, the movie certainly will.

There are upwards of a dozen tap houses and craft breweries within casting distance of the hall. Medusa Brewing Co. is nearby; it was the first place I ever witnessed a case of beer sell for $94.
My how things have changed since that's nothing unusual these days.
Thank you Narragansett  beer.  The Fly Fishing Show is a perfect place to take in some shopping, a movie and dinner. Everyone goes home happy.
Then it's the big one.

The New England Fishing Expo
happens the weekend of January 24-26. This is a Dan Kenney show. If you're not familiar with Dan, this is an easy read. Dan is a good man who runs a solid outdoors show, pays attention to his customers and is in tune with what people want to see and buy in the middle of winter. He picks his vendors carefully and treats them with respect. A Dan Kenney show is not just a chilly warehouse stuffed with tiny booths and lure hawkers trying to dig deep into your pocket. The best names in the fishing and outdoor gear world will be there so you can be assured that the few dollars it costs to get in will be well worth it. Traditionally he's also been able to support a fine list of speakers to help us all learn more and this year is no exception.
One person you really need to see is Eddie Dougherty, aka East End Eddie. He wrote a fantastic book all about fishing the Cape Cod Canal called "
Seven Miles After Sundown
".
Eddie is the real New England deal. You can tell by the handshake, Boston accent and once you're full on in conversation, his knowledge of the ditch and striper fishing in general. Listening to Eddie talk is a treat because not only does he know his stuff, he gets pretty excited to tell you how to catch more fish there. The world could use a few more Eddie Dougherty's. Eddie has a table for the weekend so go say hello, get a copy of the book, take a break from all that lure and reel buying and start reading a chapter. You won't be able to put it down.
One of the best ways to learn how to improve your game is to actually put a rod in your hand and get to it. Mark Burgess will hold court on Sunday at 11:30 am to help us all with our flippin' and pitchin' at the show tank. Mark will help you improve your form and pass along some tips that actually make sense when you're two hours into a zero fish day and remember what he told you.
That's worth the price of admission right there, which is just twelve dollars and parking is free.
All this and more happens at the Boxboro Regency Hotel and Conference Center in Boxboro, Ma. You can learn more about the trout pond, boat exhibits, fish tank and show hours at nefishingexpo.com.
There are more shows on the horizon with plenty of reasons to get in a car if the weather is too much to get in a boat or cast a line.