You won't need much to fish for lots of fish right now from the shore and especially from a boat.
South County beaches, rock piles and sea walls, all of Narragansett Bay are all packed with an unusual abundance of bait like bay anchovies, peanut bunker, sand eels and baby squid, which have brought in predatory bass, bonito and blues.
So take a kayak, it's just so much easier…
At 5 a.m. a few days back, I tried to unload mine at Narragansett's Monahan's Pier, where three catalog complete kayakers were perched, leaning, pointing and a'chit-chatting. Even at such early hour, I was forced to ditch my sweet boat on the sand by the immovable cappuccino clutch and shoehorn my truck between a high-gloss New York SUV/tank and a minivan with a slumped over, quite content unconscious driver.
Four good fellas were holding down a pickup truck a few feet to the south. One was cloaked in a brookie patterned sun blocking sock sort of thing around the neck, somehow cinched tight to just under his eyes, which seemed odd since we were a full hour before the sun would make her first appearance and maybe three before she would cause the unprepared any harm. All wore headlamps, which are handy because nothing obliterates the evolutionary success of an iris' ability to receive and improve a new days light than a ballcap armed with a 5 piece band of LED lights. As each spoke, the others turned away.
Back at the ramp, it became obvious how insufficiently appointed was my boat, a deficiency suffered since her first days. Shortly after a rotomolded birth she was a reject, a brusk return from some nice New Jersey phony outdoorsman who proved himself tougher than a two dollar steak by refusing her at his threshold due to a paper clip sized rub in an unnecessary bow sticker. Returned to her cardboard confines, she reappeared, fortunately, on the cold tiled floor of a big time retailer where I just happened to be wandering for bargains among disheveled woodrows of wool socks and zipper compasses.  Nereus is her name now; homage to an old Greek man of the sea and God of oceans teeming with fish. Some clever, huh?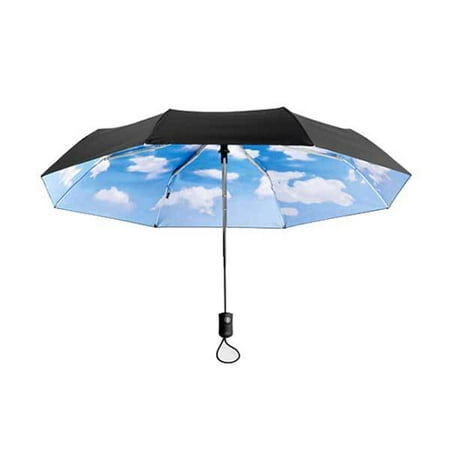 These guys had hard coolers and soft plug bags, spinning reels here, conventional rods there, reflective fluorescent winter jackets, radar posts, solar powered refrigerators, flashing lights, reclining seats, cb radios, fishfinders, 2 turntables and a microphone, MOMA sunbrellas and several bottles of Côtes du Rhône Valréas, I'm pretty sure. It seemed like a lot to clean. Being 74° I had not thought to pack a winter coat.
An osprey circled, looking down on me. With all my obvious inadequacies coupled with being dressed in an old tie-dye and poorly coordinated flannel shirt, I think he really was looking down on me. My boat had one rod without the benefit of grease, a container with a blackberry-ish danish and a beer. Most days that is a sufficient survival kit and for the benefit of my lovely wife: yes, the Tupperware does have my name Sharpied on both pieces in case of shipwreck.
"Sharpied" is now a verb.
Surely RIDEM's fine Enforcement Officer's frown on such stowage but considered under some lenses, beer is a survival essential, containing water, which clearly is handy in all kinds of overboard-type situations, calories for the rigors of paddling and a touch of protein for mental balance. Guinness is a safe choice, but I digress.
With all that bait, it doesn't require much to catch black sea bass right now. Fresh squid strips, pork rinds or Berkely Gulp!'s work quite well but because for some reason Benny's was not open at 10pm for my shopping convenience, my offerings were chipped white bucktails with sparkly wormy rubber things on the end, dried, jaundiced and reeking of WD-40.
Once launched, I paused to discard several pounds of sandy, long red weed snagged by my feet and to wipe up half of my coffee, for once confined to the cockpit and not my lap. Some days it's easier just to dump the whole damned thing first and get it over with. So we headed south, away from the flotilla assembled due east, whose high pitched voices skimmed across smooth water. I enjoyed a few peaceful drifts along the sea wall, jigging, casting, appreciating the rising sun and some unreadable graffiti. Due to my innate ability to always be a click west or east of where fish school, my buck tail caught only more weed and each drift seemed to stall in front of Turtle Soup.
In front of a now nature-proof Coast Guard House restaurant, I met photographer Josh Edenbaum,kneeling on his carbon fiber paddle board, cradling a camera, not wearing a headlamp. There to create some clear morning light photos of the business for a future promotion, it was an excellent chance meeting. We chatted, as busy professionals are known to do, discussing angles, lighting, reflection and timing, all this as he paddled north and south, positioning for just that right spot. His buoyant camera surely costs thousands, my Staples pocket-sized notebook cost $2 and was soaking wet. An interesting guy, Josh and I had much in common: we were both floating in the water, we both liked sunrises and neither of us had caught any fish.
We drifted apart, as people often do.
Again, I found myself back in front of Turtle Soup, with the sun fully risen, wind coming, coffee all spilled and clock ticking. Nereus was turned back towards the ramp, no fish in her hold but that's alright; success out there does not make you more successful, it just gives you more to clean when you get home.